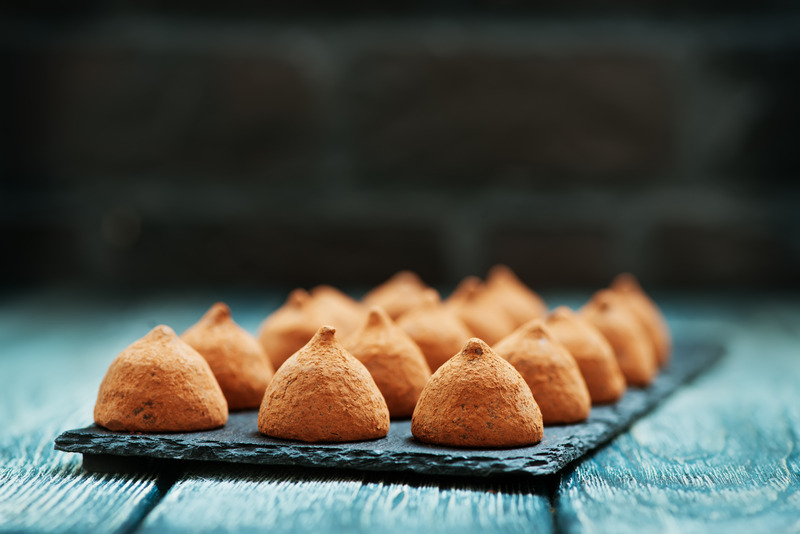 Are you thinking about trying a gourmet chocolate truffle? Then do we have a selection for you, we carry eight different types of delicious handmade chocolate truffles for you and your family to try? Our chocolates come in milk and dark chocolate and made with kosher ingredients.
A truffle is a type of chocolate that originates from France; truffles have a creamy chocolate ganache filling that comes in dark, milk, or white. At Lazar's, we take care when crafting all of our chocolates to make sure they are appealing to everyone. And when it comes to our truffles, we always add a little more topping so that they stand out from the rest.
A gourmet chocolate truffle pack starts a half a pound and goes up to three pounds, and each box comes with 25-30 pieces per pound. They also come in different flavors such as champagne, dark chocolate cocoa, dark chocolate espresso, dark chocolate Grand Mariner, dark chocolate rum, and two-layered square truffles. Everyone deserves a little treat, and we feel chocolates are the best treats of all.
You don't have to travel to France to enjoy a gourmet chocolate truffle, visit us online or in-store. For more information on any of our products and store locations, visit our website or call at 1-516-829-5785, we will answer any questions you may have. Contact Lazar's today!